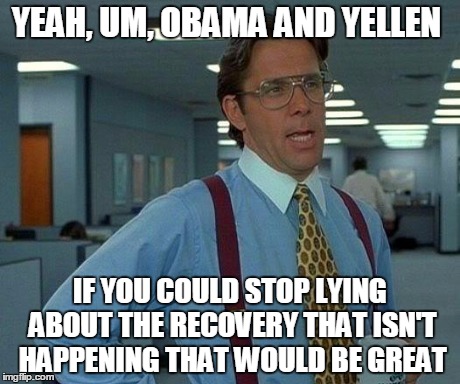 As I showed back in April in
AMERICAN CORPORATE PROFITS STILL IN DECLINE AND STILL TOO HIGH. SEE THE TRUE PICTURE
, corporate profits are falling. Never does the economy expand on falling true corporate profits.
As I wrote back in November 2014 in
THE SECRETS OF AUTOMATED CLEARINGS, GDP AND THE ECONOMY. RECOVERY? WHEN?
,
Commercial banking is what gives rise to any advanced economy. In spite of popular misguided hatred for bankers, without commercial banking, you would be living at a bare subsistence. Nothing that you know would exist.
Until True Commercial Clearings begin to rise, no one should expect the economy to be sound. Until True Government Clearings begin to rise steadily, no one should believe an expansion is under way.
There is no reality to any claims of the USA economy in expansion. It's not even in recovery. The economy has been contracting every year since peak True GDP of Q4 2007.
Commercial banking clearings activity fails to support any propaganda about the economy pushed either by those of the Obama Administration or by those of the Federal Reserve.
Back in Q2 2013, it looked as if for moment, at long last, a true recovery could have been underway. That didn't hold. The same kind of head fake happened in Q3 2014.
That government clearings is about GDP reveals welfare spending support. That government clearings is in decline reveals fewer true taxes collected on falling true GDP.
The Federal Reserve ought to be required by Congress to provide Americans this data on monthly rather than quarterly and long after the quarter expires.
As well, it would be great if the likes of Obama and Yellen weren't such cowardly immoral cretins. If only they could mature, get tough and begin telling truth to all, that would be great.